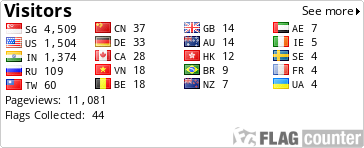 Expressbuzz reports
BHUBANESWAR: A joint official team from the Central Electricity Authority (CEA) and the Power Finance Corporation (PFC) will visit the State next week scouting for sites for establishment of two more ultra mega power projects (UMPPs). The Centre has given in principle approval for three ultra mega power projects for the State. While bidding for the first UMPP at Bedabahal in Sundargarh district is underway, the Central team is likely to visit a few sites for the other two projects in Bhadrak and Balangir districts. While Titlagarh is in the tentative list, the site for Bhadrak district will be decided at a high-level meeting chaired by Chief Secretary BK Patnaik here on April 21. The team of officers from CEA and PFC will also attend the meeting, sources said.

According to Union Power Secretary P Uma Shankar, the Centre had cleared the proposal to set up two more UMPPs in the State. One of them is likely to be set up in Bhadrak district.

"The CEA team is scheduled to visit Odisha to finalise the sites for the two UMPP projects," Shankar told mediapersons in Delhi on Tuesday. The Union Secretary said the Power Finance Corporation, the nodal agency for UMPPs in the country, had invited preliminary bids for the Bedabahal UMPP. The State Government is upset over the delay in inviting technical and financial bids for the Bedabahal project.

The preliminary bids saw 20 companies offering to develop the 4,000 MW capacity Bedabahal project. However, the next rounds of bids could not be conducted since the Power Ministry failed to finalise the amendments required in the standard bidding document as per the revised norms for UMPP.

Sources said that the technical bids of the participants are under scrutiny. Under UMPP, the State is entitled to get its share of 50 per cent power from each of the three projects. Apart from UMPP, NTPC is all set to put up two super thermal power projects of 3,200 MW capacity each in Gajamara in Dhenkanal district and Darlipali in Sundargarh district.