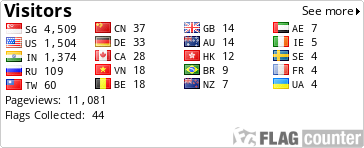 A report from Daily Pioneer
While Odisha is facing a tough time due to the hostage crisis perpetuated by the Maoists, the State Government has urged the Ministry of Railways to take steps to sanction three new railway lines as 'national projects' to help the State combat the Left wing extremism (LWE).
Chief Secretary Bijay Kumar Patanik has written a letter in this regard to Chairman of Railway Board Vinay Mittal on March 30 asking him to take steps to sanction the proposed railway projects such as Bhadrachalam-Malkangiri-Jeypore, Junagarh-Lanjigarh Road and Talcher-Bimalagarh on topmost priority basis.

The Chief Secretary has pointed out to the Railway Board chief that after repeated requests by the State Government, large parts of the State covering backward and Maoist-prone Kalahandi-Balangir-Koraput (KBK) districts have remained untouched by railway projects.

He said the Railways has been requested continuously through Budget demands of the State to partner in the vision of the State Government and make a concerted effort towards connecting these regions to the national network.

In the meantime, Principal Secretary, Commerce & Transport Gagan Kumar Dhal has initiated a move with Ministry of Railways to expedite the process. He is in touch with officials of Indian Railways as he is batting for the KBK zone, which is one of the most backward regions of the country.

The main objective is to foster development of the region, which would act as a bulwark to counter the existing LWE menace, said he. New railway line Bhadrachalam Road (Andhra Pradesh)-Malkangiri-Jeypor-Junagarh-Lanjigarh Road-Talcher-Bimalagarh would connect the main Maoist-hit areas and foster rapid growth, he said.

Survey for this line has been sanctioned in the 2011-12 Budget, but there is a need to complete the survey expeditiously, he said. Similarly, the survey of Sambalpur-Brahmapur new railway line, which was sanctioned in 2009-10, needs completion and the sanction of the project has to be done urgently, urged the Chief Secretary.

Immediate commencement of work on sections like Jeypore-Malkangiri and Bargarh-Balangir-Nuapada via Padmapur, where surveys have been completed, need to be sanctioned at the earliest, he urged. This would create new and alternative corridors for movement of thermal coal and other minerals, he pointed out. Lanjigrah-Junagarh rail line through Bhawanipatna also needs to be expeditiously taken up for completion, he added.

Meanwhile, a MoU has been signed with BGR Energy for setting up a 1,320-MW thermal power project at Bhapur in Nayagarh district and a 1,100-MW power plant between Boudh and Sonepur by Visaka Thermal Power along the alignment of Khurda Road-Bolangir new broad-gauge railway line. Traffic for these power plants would move on this corridor, which needs to be completed expeditiously.