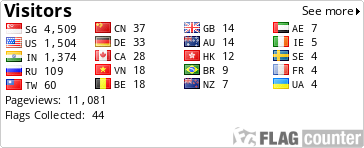 A report from Indian Express
ROURKELA: Notwithstanding water scarcity, at least a dozen ponds across Rourkela city have either dried up or are on the verge of extinction.

Greens say presence of ponds in urban pockets has assumed greater importance than before in the wake of water problem reaching intolerable limits. Ponds are significant to maintain groundwater level and also act as coolants to nearby areas besides addressing non-drinking water needs of large population.

Consider this: Groundwater level in some urban pockets, including Madusudanpali, has gone below 280 feet. Now, the demand is to sink deep bore-wells as tube-wells become dysfunctional during peak summer.

While only the DAV pond at Basanti Colony has water, others across the Steel City have gone dry. On earlier occasions, funds meant for renovation of defunct ponds were reportedly misappropriated.

Basti Suraksha Samiti (BSS) president Biren Senapati said there was a need to restore defunct ponds at Shantinagar, Madhusudanpali, Tilaknagar, Bondamunda, Uttambasti alongside Mahtab Road, Panposh, Deogaon and Fertiliser Township.

Earlier, a pond near the STI level-crossing dried up due to frequent waste dumping and today, encroachers have set up shops on it. The Rourkela Steel Plant (RSP) too was reportedly allowed to set up a swanky restaurant over a pond at Sector-19 market.

Sources said missing is an integrated approach by the Rourkela Municipality and Sundargarh administration for pond renovation or revival as most of them are either on the land of South Eastern Railway (SER), RSP or the State Government.

Rourkela ADM PC Pathi said a city like Rourkela should have at least 30 to 40 ponds. He advised the municipality to prepare an action plan and said the administration would forthwith ensure necessary action to revive the ponds.

Municipal vice-chairman RN Mishra also said feasible measures would be taken.

Meanwhile, years of struggle of the BSS bore fruit as the SER had begun works to revive the oldest pond at Gopabandhupali at a cost of 30 lakh to benefit a sizeable slum population.