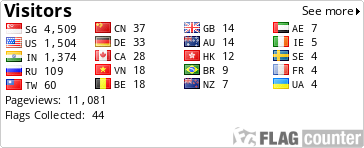 Financial Chronicle reports
Steel Authority of India (SAIL) has earmarked capital expenditure of Rs 14,500 crore in 2012-13 as the final phase of its five year, Rs 72,000 crore modernisation and brown-field expansion plan.

"Some of the major facilities that are planned for completion in 2012-13 are new cold rolling mill at Bokaro steel plant, raw material handling system, coke oven battery, sinter plant blast furnace and wire rod mill at IISCO steel plant, sinter plant at Bokaro steel plant, coke oven battery, blast furnace at Rourkela steel plant, round cum bloom caster and medium structural mill at Durgapur steel plant," CS Verma, chairman of SAIL told Financial Chronicle.

The culmination of the investment will help improve the state owned company's ability to compete with its private sector counterparts. The capital expenditure will be spent on payments for various capital projects being undertaken at its Bhilai, Durgapur, Rourkela, Bokaro and Iisco steel plants.

Sanjay Jain, an analyst at Motilal Oswal said, "The company's project is slightly behind schedule and may be completed only partially this financial year. The actual benefit of modernisation and expansion will come once the project is fully commissioned. The modernisation would boost efficiency and also improve margins of the company".

After the modernisation and brown-field expansion SAIL's hot metal capacity will increase to 23.4 million tonnes per annum from 14.6 million tonnes per annum. The company has been funding its Rs 72,000 crore modernisation and expansion plan through internal accruals and debt.

"We are funding the capex through a mix of debt and internal accruals. The debt equity ratio is 1:1", said Verma. The modernisation cum expansion plan of SAIL, apart from increasing the production capacity has been envisaged to address the vital issues of elimination of technological obsolescence, installation of energy efficient and environment friendly technologiesand enhancement of raw material availability.

The commissioning of facilities in the five integrated steel plants (Bhilai, Durgapur, Rourkela, Bokaro and Iisco) has already started and the majority of modernisation and expansion is expected to get completed by 2012-13.