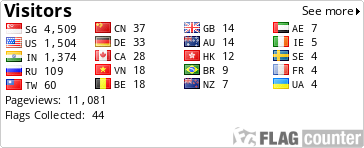 IBNLive reports
ROURKELA: Rourkela city is in the news ever since Zee TV started its new season of Dance India Dance (DID) competition. City girl Rajasmita Kar who has made it to the final of the third edition of DID continues to drive a mad craze at Rourkela city and elsewhere in Odisha.

Individuals and organisations have embarked on campaigns to garner maximum votes for her. For the young ebullient Rajasmita, fondly called Niki, failure was a stepping stone for success. She made several unsuccessful attempts before becoming a national sensation with her scintillating dance performance in DID.

The cityscape is dotted with scores of hoardings even as her well-wishers and family with pushing cards are appealing people to vote for her.

A resident of Basanti Colony here, her electrician father Ramesh Kar said though as a conservative Brahmin and initially against her dancing, he is working overtime to see her win the DID. A Plus II Arts student of the Rourkela College, she could not complete her Plus-II in time.

It needed at least four attempts via dance shows of a popular Odia and a national channel before she finally firmed up her feet to make it big in the DID.

Her mother said she thoroughly remained soaked in dance from childhood as she learnt the nuances of dancing watching TV. She won several accolades in local programmes before going under the tutelage of dance teacher Aman Nayak, she said. Well-wishers said with two more voting rounds left, Rajasmita has a fair chance of winning the popular show as she has made her fans frenzied with her dancing skills.

Her fans have appealed everyone to give missed call on 18002661601 or log on twice to www. did3ztv.com on Saturday and Sunday. A DID team accompanying her would take out a procession on Thursday at Rourkela city. Councillor of Basanti Colony Asesh Mohanty who is busy mustering support for the girl said Rajasmita is a born dancer with mine of talent as her dance repertoire seems to lack nothing.