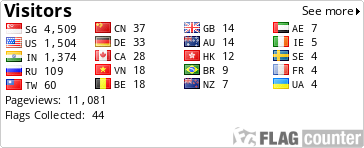 New Indian Express reports
BHUBANESWAR/ROURKELA: A day after it announced resumption of train services in the night along Maoist-hit regions of Odisha, Jharkhand and West Bengal, the East Coast Railway (ECoR) on Sunday said restriction on movement of passenger trains will continue.

The South Eastern Railway (SER), which too had made an announcement to this effect, made a U-turn throwing passengers into a tizzy. Resumption of movement of trains during night through Kharagpur-Tata, Kharagpur-Adra and Rourkela-Chakradharpur sections would have meant passenger trains going back to normal schedule. However, that will have to wait. At least till December 14.

A communication (bulletin No. 107) from SER in the morning said trains would run in the night but another communication reached local authorities in Rourkela on Sunday afternoon informing that the decision stood cancelled. A senior official at the Chakradharpur Division told a local television channel that the decision was put on hold due to intelligence inputs received from the West Bengal Government.

Talking to this paper, Chief Public Relations Officer of SER Soumitra Mozumdar contradicted his divisional officials saying no such decision was taken to resume trains. He, however, said there are strong possibilities that night train services would resume very soon.

The ECoR, on its part, said unavoidable circumstances led to the continuation of restriction on train movement in the three sections between 10 pm and 5 am and the restriction will remain in force till December 14.

Sources, however, said it was the West Bengal Government which went on the backfoot over security arrangement for allowing night movement of trains in the Maoist-hit regions which led to the confusion.

"It was only after the Mamata Banerjee Government had made a commitment to this effect that a decision was taken and orders were passed from the Rail Board," sources said adding since the Maoists are desperate to avenge death of Kishenji, the Bengal Government is no mood to take any chance.

A fresh assessment of the law and order situation in the Maoist-affected regions is expected sometime mid next week. Till December 14, all major trains passing by the route will have to abide by the restrictions.