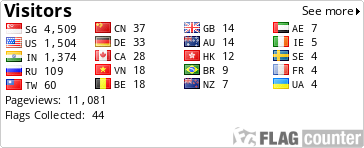 Times of India reports
ROURKELA: The Rourkela-Sundargarh SH-10 has turned into a virtual death trap with 90 to 100 accidents taking place on the road every year. This despite the safety measures like creating awareness about speed limits by Sundargarh police.

According to statistics available with Sundargarh police, 90 accidents have taken place in 2008 in which 96 people were killed. In 2009, there were 81 accidents resulting in 83 casualties. The number of accidents in 2010 was 90 with 102 deaths. In 2011 till November-end, 69 accidents had taken place in which 71 people had died.

Recently, Sundargarh police conducted a detailed survey in an effort to ascertain different aspects of accidents like accidents-prone spots, time of occurrence of maximum number of accidents and category of victims and accused. "The findings of the survey were analysed at a high-level meeting and a detailed plan has been chalked out to ensure that the number of accidents are reduced to the lowest possible limits," said Sanjib Arora, SP (Sundargarh).

"After analyzing the information of the survey, we have identified accident-prone spots. Most are between Kutra and Bargaon with most mishaps taking place between 12 noon and 9 pm," informed Y Jethwa, DIG (WR).

"The victims are mostly pedestrians, cyclists or two-wheelers whereas the accused were mostly dumper or truck drivers," Jethwa said. "People driving with very high speeds while being drunk due to the easy availability of country and foreign liquor along the highway is believed to be the main reason behind these mishaps," Jethwa said. "So we have drawn an action plan to bring down the number of accidents/deaths in another six to eight months by our systematic operations on this route," Jethwa added.

"We will involve different agencies for introducing multifarious interventions like speed breakers at crucial points," Jethwa said, adding that "We will involve NGOs to spread awareness". "We will conduct a surprise check on drivers to analyse their driving skills," he said.

"Besides increasing the frequency of patrolling, we propose to have couple of composite patrolling vans with facilities of medical staff and first aid at strategic locations, so that they can rush to the accident spot within minutes," he added.