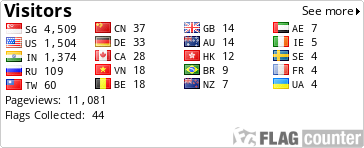 IBN Live reports
ROURKELA: It is official now. Movement of trains at night on the busy Howrah-Mumbai route of the South Eastern Railway (SER) has partly been restored and indications are that more trains would start running from Tuesday night.

In the wee hours of Tuesday, the Kurla-Shalimar Express and the Hapa-Howrah Express chugged into Rourkela.





After security clearance, the SER had on Monday evening lifted restrictions on the Rourkela-Chakradharpur section and cleared the passage till Tata. Bilaspur-bound passenger train was the first to leave Tata. It would, however, take a few more days to restore complete normalcy owing to security reasons.

Meanwhile, the SER has announced continuation of the regulation between 10 pm and 5 am on the volatile Kharagpur-Tata section till December 23.

If sources are to be believed then notwithstanding the official ban between Tata and Kharagpur stations, more trains would run on the route on an experimental basis from Tuesday night amidst tight security.

Around 40 pairs of express and 22 pairs of passenger trains ply on the route and restoration of train movement at night would mean enormous time and cost savings for thousands of passengers.

Kolkata-based SER chief public relations officer Soumitra Bannerjee described it as a "good beginning". He said restriction on the Kharagpur-Tata section would be lifted after security clearance from West Bengal and Jharkhand governments.

If security feasibility permitted then more trains would start running at night in phases as it involved three states including Odisha and three railway divisions, he added.

As a security measure, pilot trains would escort the passenger trains and police of the states concerned in tandem with CRPF and railway security personnel would ensure ground security.

SER had begun regulating night trains since May 28, 2010 after suspected Maoists derailed the Jnaneswari Express in West Bengal leading to death of around 144 persons.