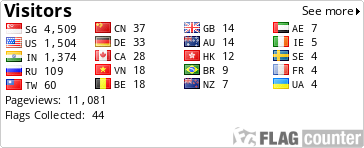 A report in Times of India
BHUBANESWAR: The Odisha state pollution control board (SPCB) slapped closure notices on the captive power and sinter units of the Rourkela Steel Plant (RSP) on Monday, signaling crisis in the Central PSU.

Though RSP sources maintained they had not yet received official communication in this regard, the SPCB here said the "Sundergarh district collector, as per law, will implement the decision with immediate effect". "We kept the plant under watch for two years. We did not give RSP consent to operate, but had not decided to serve closure notice during this period keeping in mind that it is a major PSU and a source of livelihood to thousands of people. But as the situation did not improve we had no choice but to issue the closure notice," SPCB member secretary Sidhanta Das told TOI. He said in the past two years the SPCB had conducted physical inspection of the plant and talked to officials, hoping the RSP to reduce the pollution level, but in vain.

The plants to be closed in the RSP complex are a 1959-made 50 mw captive power unit and a sinter plant. A RSP spokesperson when contacted said the decision would not affect the production "much". "We are going to make fresh appeal before the SPCB for reconsideration of its directive," the spokesperson said.

Informed sources said closure of one of the three medium pressure boilers in the CPP-1 and the sinter plant-1 may have a chain reaction on other units, leading to fall in steel production. "Steam produced in the old CPP is presently used almost like oxygen for the four blast furnaces. From this the impact of CPP closure can be imagined," said an RSP official. He said sinter plant closure could further affect the plant, as it "converts iron ores into the desired size, fit for feeding the blast furnaces".

The RSP, built in 1983, produces around 7,000 tons of hot metal (liquid iron) daily, 6,300 tons of crude steel and about 5,800 tons of finished steel. The plant has another CPP of 120 mw capacity. It has also a second sinter plant, which for the time being would be used for feeding the four blast furnaces, the sources pointed out.

The RSP is currently undergoing another phase of modernization at an estimated cost of nearly Rs 11,000 crore. "Most of the works like the 5th blast furnace, sinter plant-3, ore bedding and blending unit and a new coke oven unit would be ready by 2012," the plant spokesman said.