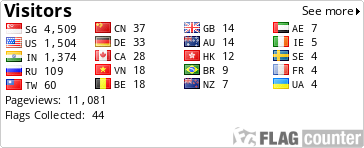 New Indian Express reports
BHUBANESWAR: The East Coast Railways has decided to resume night train services in the Maoist-affected contiguous regions of Orissa, Jharkhand and West Bengal on Sunday. The trains which will route through the Kharagpur-Tata, Kharagpur-Adra and Rourkela-Chakradharpur sections will travel with adequate safety precautions and at a restricted speed of 75 km per hour between 10 pm and 5 am during the bandh called by the Maoists.

As a safety precaution, light engines and goods trains will be run before passenger trains during the nights.

According to the schedule released by the ECoR, the Puri-Haridwar Utkal Express will run on normal route - the Cuttack-Bhadrak-Kharagpur-Tata-Jharsuguda route. So will the Haridwar-Puri Utkal Express which will arrive at Jharsuguda on December 12. The Tata-Jharsuguda-Tata Special train will be withdrawn from Monday.

Similarly, there will be no night regulation on the New Delhi-Puri Purushottam Express leaving New Delhi on December 11 nor will there be any restriction in New Delhi-Puri Nandankanan Express and New Delhi-Puri Duronto Express in East Central Railway zone.

Other trains such as Howrah-Koraput Samaleswari Express on both directions will run on normal timing.

The Puri-Patna Baidyanathdham Express, Puri-Guwahati Express, Puri-Darbhanga Express and Bhubaneswar-New Delhi Orissa Sampark Kranti Express will run on their scheduled timings.

The Chennai-Guwahati Express leaving Chennai on December 12 and Chennai-Dibrugarh Express leaving Chennai on December 15 will run as per the original schedule. The Patna-Ernakulam Express leaving Patna on December 15 will run on originally scheduled timings.