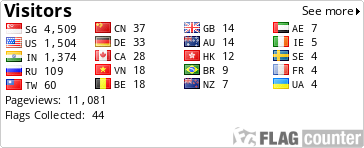 Times of India reports
JAMSHEDPUR: With the Railway Board announcing resumption of night train service from Monday, the Chakradharpur rail division has made an elaborate security arrangement to preempt any sabotage threat, if any, on the Chakradharpur-Rourkela section of busy Howrah-Mumbai line.

In the wake of passenger trains running for the first time at night on the said section after about 19 months, the railway authorities have taken all security issues into account in run up to the actual start of the service. "In addition to RPF personnel, we have paramilitary personnel on duty to man the track security (in vulnerable zone) on the Chakradharpur-Rourkela section," said RPF commandant A K Chaurasiya, Chakradharpur division.

Three CRPF companies have been deployed at six specific railway stations Jaraikela, Goelkera, Sonuwa, Lotapahar, Posaita and Bhalulata in Maoist-hit West Singhbhum district. "Responsibility of track security has been entrusted with the state government agencies and CRPF personnel will jointly work with the GRP and local police for area domination (track security)," said the commandant.

In addition to this, four companies of special RPF commandoes will travel escorting the passengers on trains crossing the said section. While, a pilot engine with CRPF personnel on board will escort the passenger train from Chakradharpur to Rourkela. Initially, Tatanagar-Bilaspur passenger train and lone express train Howrah-Kurla Shalimar Express will run at night on the announced section.

Tatanagar railway station superintendent R Choudhary said, "Bilaspur passenger and Shalimar Express will run at 75KMPH till Rourkela at night. We hope, gradually other trains will also run at night but we need to wait for the train service resumption on Kharagpur-Tatanagar section."

Authorities at the divisional office said RPF officials are in talks with the Bengal government to seek track security, as the railway force has given its nod for resumption of train service on Kharagpur-Tatanagar section. "The railway has no issue with the security. It is up to the Bengal government to respond since it has to man track security and hopefully, things will be soon resolved," said an RPF official.