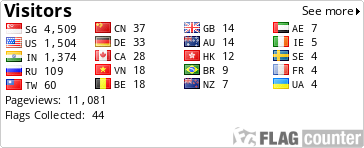 A report from Daily Pioneer
Under Counseling, Retraining and Redeployment (CRR) scheme of the Union Ministry of Heavy Industries and Public Enterprises, forty trainees, who had retired under VRS from Rourkela Steel Plant (RSP), were given certificates and conveyance allowance of `60 per day by KIIT University, Bhubaneswar, after their successful completion of mushroom cultivation training here on Thursday.

To bring the VRS people again into the mainstream, the Government of India has introduced this scheme and in Odisha, the scheme is monitored by the KIIT University's School of Rural Management Department (KSRM) as nodal agency and in Rourkela, it is implemented by noted social organisation 'ENVICARE'.

Addressing a gathering on the occasion, Chief Guest B. Swain advised the trainees to be vegetarian for a good health. Mushroom cultivation is a profit making venture, he said and urged every body to do it.

ENVICARE Director Aurobinda Das delivered the guest introduction speech and spoke about the aim of the scheme. KSRM senior project coordinator Gopal Bhoi and 'ENVICARE' member secretary Srikant Satpathy spoke.