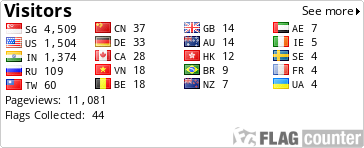 Telegraph reports
Jamshedpur, Jan. 11: The ban on movement of passenger trains at night on the Tatanagar-Kharagpur section of South Eastern Railway (SER) will be lifted with effect from tomorrow following a decision taken by the Railway Board late this evening.

The section is of significance as it is part of the Howrah-Mumbai main route.





The restrictions came into effect after the Jnaneswari Express tragedy near Jhargram on May 28, which left 150 dead. Ever since, the night ban on the section has been extended 115 times.

According to the last railway circular, the ban was in effect till January 13. However, the Railway Board came up with a fresh bulletin this evening, announcing the lifting of the ban from tomorrow.

Divisional railway manager of Chakradharpur Achal Khare confirmed the development. "The Railway Board has issued a bulletin announcing the lifting of the ban from tomorrow. It will take two or three days to restore normal night services on the section," Khare told The Telegraph.

Assistant general manager of South Eastern Railway Pramod Kumar too confirmed the withdrawal of the night train ban. "An order has been issued by the Railway Board but I am yet to see it as I am travelling," he said over phone.

Sources in New Delhi said to start with, night movement of four trains would be regularised tomorrow. The trains include Howrah-Ahmedabad Express, Puri-bound Purushottam Superfast Express, Puri-Haridwar Kalinga Utkal Express and Howrah-Hatia Express.

Ever since the ban was imposed, the Ahmedabad Express used to leave Howrah at a rescheduled time of midnight. The train was made to halt at Kharagpur due to the ban and it used to resume its journey in the morning.

Similarly, the Purushottam Express would halt for the night at Tatanagar before resuming its journey in the morning. The Utkal Express and Howrah-Hatia Express were running on diverted routes. With the lifting of the ban, both trains will run on their original routes.

The ban was originally clamped on the Kharagpur-Tatanagar, Kharagpur-Adra and Chakradharpur-Rourkela sections of South Eastern Railway.

In the third week of December, the night ban was lifted on the Chakradharpur-Rourkela section.

On December 10, a decision was taken by the Railway Board to lift the night train ban from the Kharagpur-Tatanagar section but following some intelligence inputs from Bengal, the ban was reimposed.

The night ban affected as many as 18 trains and 40,000 passengers daily.