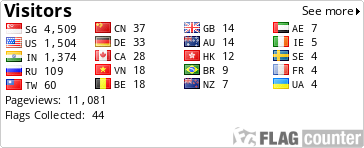 Indian Express reports
TALCHER: The Mahanadi Coalfields Limited (MCL), the flagship company of Coal India Limited, is going to set up a 1600 MW power plant with super critical technology at its Basundhara area in Sundargarh district in joint venture.

MCL would be the only coal company in the country to venture into power generation. It intends to utilise its huge undespatchable coal reserve in Basundhara and invest its own surplus

funds creatively.

Decks have been cleared for the project with the approval from the Coal Ministry following the ratification of the proposal by MCL and CIL boards.

A special purpose vehicle (SPV) Mahanadi Basin Power Limited has been formed last year. The Director Finance of MCL, Kulamani Biswal, has been appointed as the chairman of the Public Limited Company.

According to Biswal, the proposed coal-based power plant would be the first of its kind in the coal behemoth and is estimated to cost around `9000 crore. It will have two 800 MW units of super critical technology, Biswal added.

"The power project will be funded with debt-equity ratio of 70:30 where MCL will be holding 26 per cent of the stake. It may go up to 49 per cent. However, the management will be under a private partner," Biswal informed this paper.

Biswal said under the joint venture mode, the partner will be selected through competitive bidding.

A prospective bidders' meet was held recently in Bhubaneswar where 42 interested parties participated. Meanwhile, the Power Finance Commission has been appointed as the consultant.

"We have applied for water allocation, permission for change in land use and Environment Impact Assessment clearance," Biswal added.

MCL's new venture stemmed from growing coal stocks produced in Basundhara due to lack of evacuation facilities. The stock will be too high in future when the area will achieve the optimum capacity to produce 40 MT of coal per annum."

Secondly, MCL has surplus funds. As per the Central guidelines it needs to be invested and thirdly, the company, well aware of the country's energy needs, has decided to step into the power sector in addition to coal production, Biswal said.

The power plant is likely to be operational during the Twelfth Plan Period, he said.