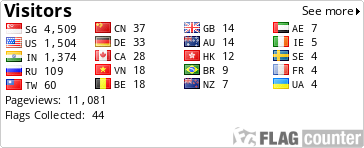 A report from 4-traders.com
New Delhi : On the occasion of Financial Inclusion Day, Steel Authority of India Limited (SAIL) bagged the Skoch award for Financial Inclusion under the category of 'Women Empowerment', in recognition of its multifold initiatives in the area of inclusive growth and poverty alleviation. On receiving the prestigious award from distinguished economist and former RBI Governer Mr C. Rangarajn at a glittering ceremony held here today, SAIL Chairman Mr C.S. Verma said, "It is heartening to note that SAIL's role in building the socio-economic prosperity of its peripheral regions is being recognised at the national level". The award committee consisted of an eminent jury comprising industry leaders, domain experts, economists and academicians.

The award specifically recognises three special initiatives taken by SAIL which have yielded immense benefits at the local level - Project Kishori at Rourkela, Project Swayamsiddha at Bhilai and Project Multi-Skilled Garment Technician Training at Salem.

Initiated in March 2010, Project Kishori was undertaken by SAIL's Rourkela Steel Plant to bring about empowerment of adolescent girls and women in the peripheral villages of Rourkela in science & technology, and to enhance the ability of women to influence the direction of social change.

Project Swayamsiddha of Bhilai commenced in July 2007 with the objective of capacity building and financial literacy of underprivileged women through formation of self-help groups (SHGs). The scope of the project included awareness creation, formation of SHGs, imparting of skill, installation of unit with basic infrastructural support from SAIL's Bhilai Steel Plant, forward and backward linkages for the unit, followed by gradual withdrawal and handing over the project to SHG. Under both the projects, women were trained in skills in different occupations such as food processing, mushroom cultivation, food adulteration test, vermi composting, soil testing, land and water management, artificial jewellery making, handicrafts, stitching, box making, candle making, e-learning, and basic adolescent health and woman's rights. Besides, SAIL Bhilai Steel Plant also introduced an all-expenses-paid adoption scheme for tribal girls from naxal affected Baster region to train them in B.Sc. Nursing course in a reputed institute at Bhilai. So far 10 girls have been adopted under the scheme.

The Multi-Skilled Garment Technician Training Project of SAIL's Salem Steel Plant started in March 2010 empowered women by training them in tailoring. At first level, training was imparted to village women and girls in basic skill development and garment making. At the next level, 105 rural women were enrolled in a professional course and provided training in industrial garment making and surface ornamentation.

Guided by the CSR motto of 'making a meaningful difference in people's lives', SAIL has established 53 Primary Health Centres, 7 Reproductive and Child Health Centres, 18 Hospitals and 7 Super-Specialty Hospitals providing specialised healthcare to almost 31 million people. The company has also opened over 139 schools in the steel townships that provide modern education to about 63,000 children. Besides adopting and providing free education and facilities to tribal children, SAIL is supporting over 254 schools. While an ITI has been started at Gua Mines in Jharkhand, the process for setting up an ITI at Jagdishpur in UP has been initiated.