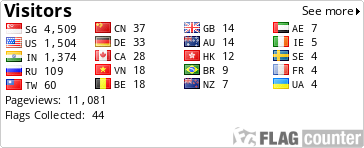 Business Standard reports
Unveiling ambitious expansion and modernisation plans for its units, steel behemoth SAIL is all set to pump in Rs 72,000 crore to raise production from 14 million tonnes per annum to 24 million tonnes in two years.
"By the end of 2013 SAIL's annual production would be enhanced to about 24 million tonnes from the existing 14 million tonnes per annum. For this Rs 72,000 crore is being invested on expansion programmes," SAIL chairman C S Verma told reporters here.
Entire modernisation and expansion work would be completed in a phased manner in all steel plants of SAIL which seeks to raise its capacity to 40 million tonnes to 60 million tonnes per annum after eight years, as per its 2020 vision document, he said.
Out of Rs 72,000 crore, an amount of Rs 10,500 crore would be spent in Raw Material Division (RMD), Verma said adding Rs 56,000 crore will be spent in purchasing machinery for expansion and modernisation of units. About Rs 32,000 had already been spent.
An amount Rs 12,000 crore would be invested in Rourkela Steel Plant (RSP) for completion of expansion and modernisation in phased manner to increase capacity from two million tonnes per annum to 4.2 million tonnes, the SAIL chief said.
On Natural Gas allocation, SAIL chairman said all statutory provisions were met. As forest and environment norms in mining activities become more stringent, SAIL is complying with these norms for getting licenses.
To a query on Jagdispur steel plant in Uttar Pradesh, he said construction work is nearing completion. However, power plant is yet to be set up. Verma, however, declined to project the profit figure in SAIL during the current fiscal. To another question, the SAIL chief said no concrete step has so far been taken to take over Nilachal Ispat Nigam Ltd in Odisha but expressed optimism on possible tie up with Posco. "We are hopeful of having Posco-SAIL joint venture and discussion is on," he said. On mines, Verma said SAIL is raising 1.8 MT per annum iron ore from Chidiya mines in Jharkhand without disturbing any bio-diversity. The SAIL is taking all development works in mining belts where activities of Maoists are reported. "We have to win over their hearts by undertaking CSR activities in these areas and start mining," he said. On Coking Coal possession, the SAIL chief said they are exploring possibility to import coking coal from abroad. SAIL has opened office in Indonesia. SAIL's coking coal requirement is 14-15 million tonnes per annum and it would go up to 20 million tonnes per annum after importing coking coal. The SAIL Chairman said import duty on Stainless steel should increase as other countries are dumping steel materials in our country because of low import duty. Steel demand in our country is high as 55 kg of steel per capita is required urban areas while it is 10 kg in rural parts. On RSP, he expressed satisfaction over ongoing modernisation work. The new sinter plant would start operation after two-and-a-half months and the new blast furnace No. 5 would start trial run in July 2012.