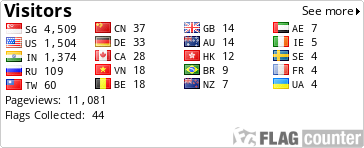 Daily Pioneer reports
Instead of complying with the clear-cut directions of the State Pollution Control Board (SPCB), the Rourkela Steel Plant (RSP) authorities have requested the board not to close down the steel plant.
RSP CEO GS Prasad called on SPCB Member-Secretary Siddhant Das on Thursday and appraised the plant's future course of action for controlling pollution in all the units as per the prescribed norms. He said that the RSP has already taken action in this regard and insisted that the plant has been able to control emission from the MP Boiler-III quite considerably. The plant authorities have proposed to phase out the Sinter Plant-1 after stabilisation of the Sinter Plant-3, which is expected around December 2012, Prasad said.

He requested the SPCB to allow operation of the Sinter Plant-1 till that time as its closure would affect steel production very adversely. The proposal of the RSP was analysed by the SPCB officials, who felt that the RSP should come up with a comprehensive and convincing action plan that would ensure pollution within the prescribed limits. It was made quite clear that the direction issued by the board has to be implemented first, before consideration of the plant's request. The RSP CEO assured that the plant would close these two units and come up with an action plan shortly.

The SPCB had issued the closure direction for the Sintering Plant-I of the Steel Unit and the MP Boiler-III of the CPP-1 of the Rourkela Steel Plant on December 19, 2011. So far, the RSP has not complied with the direction, said SPCB sources.