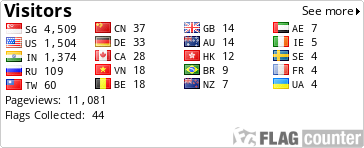 Times of India reports
BHUBANESWAR: The Rourkela Steel Plant (RSP) has agreed to close down its more than half a century old power plant and the sinter unit which had been severely polluting the area.

The PSU was forced to do so following the December 19 order of the State Pollution Control Board (SPCB) after the later rejected its request to keep in abeyance the closure notice.

The board apparently put its foot down and refused to reconsider its decision when the RSP CEO G S Prasad called on the SPCB member secretary Sidhant Das here on Friday. Prasad appraised Das of anti-pollution measures initiated by the RSP and insisted that emission level had been "controlled considerably".

He also said that the Sinter plant-1 would soon be phased out after expected stabilization of the plant-3 by December 2012. He requested the board to allow both the units to run till such time alternative arrangements were put in place.

The RSP chief further said closure of the two units at this stage could affect the steel production drastically. The board, however, declined to entertain the appeal. "We informed the RSP CEO that the plant must implement the board order first before coming up with any future proposal," Das said.

"The RSP has not yet complied with the direction of the board," he added.The SPCB had cracked its whip on the Central PSU last month after keeping it under watch for two years during which the Sinter plant-1 and the medium pressure boiler-III of the captive power plant-1 showed no sign of rectifying their pollution level.

Though availability of power may not pose much problem for the RSP, the closure of the 1959 make 50 MW power plant however might affect steel production as steam generated and supplied from it is used like oxygen for keeping alive the four blast furnaces.

The sinter plant on the other hand converts iron ores into desired sizes before feeding into the blast furnaces. "Now that the pollution control board has refused to entertain our request we are left with no option but to close both the units in a day or two. Though our Rs 11,000 crore modernization work is currently underway, closure of these two units is surely going to have an adverse chain reaction on steel production," said a RSP official.

The RSP produces around 7,000 tons of hot metal (liquid iron), 6,300 tons of crude steel and about 5,800 tons of finished steel everyday. Under the present circumstances, the RSP may have to live with another CPP of 120 MW capacity, built in 1983 and the second sinter plant.