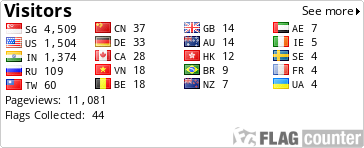 Daily Pioneer reports
Chances of Odisha having an Indian Institute of Management (IIM) in the Twelfth Plan period look bleak.

Sources in the Union Ministry of Human Resource Development say the Ministry will be recommending four new IITs but no new IIMs in the Twelfth Plan period. With four new IITs, as many major States will have an IIT each.

However, the proposed plan to have no new IIMs means Odisha and a few other States will lose out on the IIMs. In 2008, when eight new IITs and seven new IIMs were announced, it was proposed that each of those States would have a new IIT or a new IIM, not both. A State which got an IIM last time and does not already have an IIT will now get an IIT.

But since the 12th plan will not have any new IIMs, Odisha will miss an IIM. It is high time the Odisha Government pursued with the Planning Commission and the Prime Minister against such injustice to the State, pointed out leading NRO (non-resident Odia) Chitta Baral, who teaches at the Arizona State University in the US.

Given the large-scale investment in the industrial sector, the requirement of management graduates in Odisha has gone up manifold. While the XIMB has opened the facility here in the mid-80s, several management outfits have come up during the intervening period.

However, the State needs an IIM, and Chief Minister Naveen Patnaik, in a letter to Prime Minister Manmohan Singh, justified the demand by highlighting the massive investments lined up in the State's industrial and other sectors.

Patnaik said an IIM is imperative to develop requisite human resources in the State. The Chief Minister had also impressed upon Union HRD Minister Kapil Sibal to set up a Central Government management institute in the State. He has all along assured that the State Government would provide the requisite land and other infrastructure for the purpose.

Now, it seems once again the State Government would have to press hard with the Union Government and the Planning Commission to earmark an IIM for Odisha, said Baral.