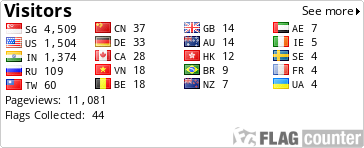 A report from Times of India
ROURKELA: A delegation of Biju Pattnaik University of Technology (BPUT) action committee gheraoed BPUT vice-chancellor J N Satapathy here on Monday, minutes before the start of the varsity's third foundation day programme.

The delegation was strongly protesting lack of progress in construction of BPUT headquarter in Rourkela, and handed over a copy of a memorandum in this connection to the vice-chancellor.

The delegation, which included its convener M D Parija, former Rourkela MLA and senior Congress leader Pravat Mohapatra, former Rourkela municipality chairman Ramesh Bal and BJP Rourkela unit president Dhiren Senapati, did not allow the vice-chancellor to enter the function hall as they sat on the floor in front of the entrance gate.

The sit-in continued for about an hour and the VC was finally allowed to go after giving a written assurance that he will meet the members of the BPUT action committee and reply to the points raised in their memorandum.

The memorandum informed that about 139 acres of encroachment-free land was handed over to BPUT at Chhend, Rourkela, for construction of its headquarters.

"The foundation stone of the headquarter was laid on May 15, 2002 by the then President of India APJ Abdul Kalam in the presence of chief minister Naveen Pattnaik, which had given hope to the residents of Rourkela that the prestigious university headquarter, once set up here, will enhance the status of the city," the memorandum said.

"But with construction of the headquarter still to be completed, it has become a matter of great regret that the university is yet to take off," the memorandum added.

"We understand that there has been no fund crisis for construction of the building since the BPUT has already accumulated a good amount of funds, collected from each student during admission," the memorandum pointed out further.

The BPUT vice-chancellor, however, blamed the stalemate on some payment anomalies.

"The construction work of BPUT headquarter was stopped due to a problem in the payment of the architect after an objection of the finance officer of the university, since the architect had stopped providing the necessary drawings for the construction," said Satapathy.