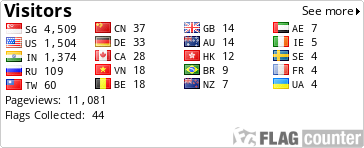 Daily Pioneer reports
REPL, one of the leading real estate consultancies, has been assigned to undertake a slum free planning city project in Cuttack by Cuttack Municipal Corporation under the ambit of a Central Government scheme Rajiv Awaas Yojana (RAY).

REPL has already worked on identification and redevelopment of slums for Bikaner in Rajasthan earlier.

The RAY aims at providing Central support to States that are willing to assign property rights to slum dwellers. A budget of `1,270 crore has been allocated by the Ministry of Housing and Urban Development for the scheme for the year 2010-11. 30 cities across 16 States have been selected for initiating 'National Slum Free City' campaign.

REPL will be setting up a City Technical Cell at Cuttack with a team of six experts- MIS (Management Information Systems) specialist, GIS (Geographical Information System) specialist, town planning specialist, social development specialist, capacity building/training specialist and project/engineering specialist. The City Technical Cell is envisaged to play a critical role in implementation of the RAY.

Bhubaneswar Development Authority (BDA) is the State Level Nodal Agency ( SLNA) for implementation of the RAY in the selected cites of Odisha. It has proposed to set up separate City Technical Cell (CLTC) for the cities at Bhubaneswar, Berhampur and Rourkela.

In this project, REPL will lay its expertise in providing the entire scope of services mentioned under the guidelines of the RAY. This would include preparation of city wide base map using satellite data.

This will aid in accurate identification, demarcation and categorisation of slum area and slum infrastructure along with any vacant lands available for future housing and relocation of the urban poor. This exercise will include the city fringes where the problem of sprawl is more pronounced.

REPL will also provide support to conduct household socio-economic and bio-metric surveys for identification of beneficiaries.