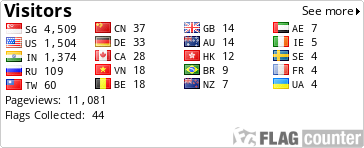 Report from IBNlive
ROURKELA: Night trains chugging through the busy Howrah-Mumbai route of the South Eastern Railways (SER) may soon become a reality here if the news percolating from top railway and security officials is any indication. There has been a restriction on night trains along Rourkela-Kharagpur section following Maoist attacks. However, there has been no official word from the SER on the decision.
Sources said the Railway Ministry, under tremendous public pressure, has decided to re-run trains at night. The move was backed by several rounds of meetings by security forces of Orissa, Jharkhand and West Bengal in the last fortnight. They reportedly have given safety clearance prompting the Railway Ministry to give a green signal.
Train services between 10 pm and 5 am on the Rourkela-Kharagpur and Kharagpur-Adra sections of the SER have been suspended since May 28 last year after Maoists allegedly blew up tracks in Bengal to derail the Jnaneswari Express leading to heavy casualties.
While restriction on the Kharagpur-Adra section was removed recently, any decision on the Rourkela-Kharagpur section lingered till recently.
The Kolkata-based CDPO Soumitra Majumdar said any written communication to this effect is awaited from the Railway Board. Similarly, Sundargarh Collector Rupa Roshan Sahu said her office is yet to receive any communication.
Jharkhand's Chaibasa-based DIG Naveen Singh said in larger public interest trains should run at night, adding they have time and again assured the railways of necessary security. Rourkela SP Himanshu Lal asserted that adequate security will be ensured.
Officials requesting anonymity said night train services are likely to be restored in a few days.
The decision follows the recent visit of the Parliament Railway Convention Committee to Rourkela.