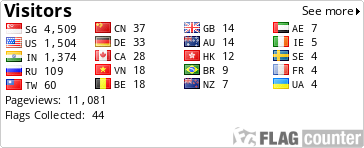 A report from Telegraph
The prolonged wait for Hatia-Pune Express will end on November 16, with Union tourism minister and Congress leader Subodh Kant Sahay flagging off the train for its maiden journey from Hatia junction. Two more trains will get extended destinations on November 12.

"The Union minister has already given his consent to be the chief guest at the flag-off ceremony at Hatia railway station on November 16," said senior divisional commercial manager of Ranchi railway division K.S. Mukherjee.

The train to Pune, which will run twice a week, will depart from Hatia at 8pm on Mondays and Fridays and reach its destination at 2.30pm on the following day. From Pune, it will proceed for its return journey at 10.45am on Wednesdays and Sundays and reach here at 5.10am the next day.

This apart, the Jammu Tawi-Hatia Express will be extended till Rourkela from November 12. Hitherto, Rourkela could enjoy the services of only Hatia-Puri Tapaswini Express, Hatia-Bhubaneswar Garib Rath Express and Hatia-Jharsuguda Passenger.

Ranchi-Lohardaga train will also start plying till Barkichampi on the newly laid 15km track from November 12. A function has been organised at Lohardaga station where local MLA Kamal Kishore Bhagat and MP Sudarshan Bhagat will jointly flag off the train.

At present, eight passenger trains run between Ranchi and Lohardaga daily, connecting numerous villages of the two districts with the state capital. Before the passenger trains to Lohardaga were introduced, villagers ferrying agricultural produce to Ranchi had to depend on buses, the fare of which was a steep Rs 40.

Now, they can reach Ranchi in one and a half hours at just Rs 12.