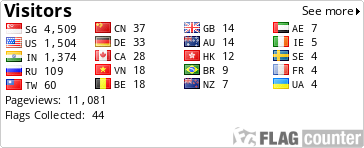 A report in Economic Times
ROURKELA: State-run Bisra Stone Lime Company (BSLC) has stopped production of limestone and dolomite following a directive from the Orissa State Pollution Control Board (OSPCB).

Company sources said mining operations had to be stopped last week following the direction of the OSPCB, Bhubaneswar, after environment clearance for the mining sites expired on March 31, 2011.

OSPCB had issued a letter on November 9 mentioning that consent to operate cannot be considered because the company has not submitted the environment clearance in respect of their mines, they said.

However, BSLC claimed it has got all the valid mining papers and requested the OSPCB to issue consent to operate on the basis of the valid environment clearance for 18,000 tonnes of production per month.

Due to the halt in production, the century-old BSLC has been facing difficulties in supplying material to customers like Steel Authority of India Limited and Neelachal Ispat Nigam Limited, sources said.

The company, meanwhile, has applied to the State Pollution Control Board for renewal of environment clearance for the mines after meeting all criteria, they said.

BSLC Mining Operations Chief Anup Bage said there was no forest land in its mining area and the company has been planting trees in its area regularly to keep the surroundings pollution free, with a green cover.

The company has also been making payment of royalty and abiding by all statutory rules of the state government.

Meanwhile, Independent MLA from Biramitrapur George Tirkey has demanded immediate steps for resumption of production by BSLC at Biramitrapur, in Sundargarh district, as about 25,000 persons -- including more than 1,000 regular employees -- depend on the company for a living.

Moreover, the company is situated in a tribal area and more than 80 per cent of its employees are tribals.