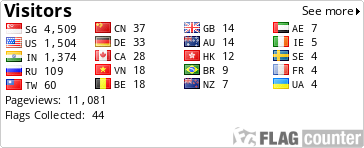 Daily Pioneer reports
Sundargarh district posted the highest growth of 17.9 per cent followed by industrial hub Jharsuguda with an average growth of 10.9 per cent.
The same growth pattern is more or less reflected in per capita incomes of districts with Angul wresting the top slot at Rs 20,500 followed by Jharsuguda Rs 19,800 and Sundargarh Rs 15,700. On the whole, the State with a per capita income of Rs 25,708 in 2010-11, is gradually closing in the gap with the national average. Its per capita income is projected at Rs 26,900 in 2011-12.

Latest data contained in the Economic Survey for 2011-12 has predicted growth of Odisha's GDP at 7.18 per cent for the current fiscal as against the national average of 6.9 per cent. Quick estimates have pegged the State's growth at 8.60 per cent in 2010-11 at 2004-05 prices.

The State economy has grown in real terms at 2004-05 prices at an average annual rate of 8.49 per cent in the first four years of the 11th Plan despite global economic slowdown. The agriculture sector which supports more than 60 per cent of the State's population has grown at the rate of 4.12 per cent in the first four years of the 11th Plan.

Industrial sector which has 26 per cent share in the State's economy has posted growth of 9.12 per cent in this period while services sector has witnessed the highest growth at 9.86 per cent.

On the poverty index, the State has shown perceptible improvement with the key economic indicator plunging from 39.90 per cent in 2004-05 to 29.69 per cent in 2009-10 as per NSS (National Sample Survey) data of the 66th round.

However, widespread regional and social disparities have been noticed in development. In public finance sector, the State has been able to contain fiscal deficit at 0.34 per cent of the GDP in 2010-11compared to 1.38 per cent in 2009-10.

This has been achieved through lower growth of revenue expenditure and increase in revenue receipts. Fiscal deficit, has, however, been budgeted at 2.5 per cent of the GDP in 2011-12. Capital expenditure has gone up from Rs 5,733 crore in 2008-09 to Rs 6,683 crore in 2010-11.

The debt-GSDP (Gross State Domestic Product) ratio has also been scaled down from 55.92 per cent at the end of 2002-03 to a more sustainable level of 20.07 per cent by the end of 2010-11. Advances estimates for 2011-12 predict that agriculture would account for 16.46 per cent of the GSDP while services and industrial sector would have a share of 57.34 per cent and 26.20 per cent, respectively.