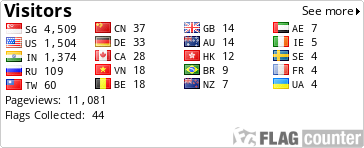 New Indian Express reports
ROURKELA: There's nothing to cheer about in the Rail Budget with only Rs 30 crore being reportedly assigned for the Bimlagarh-Talcher rail link proposed to boost industrialisation in Sundargarh and adjoining districts.

BJD's rail development steering committee convenor Sailendra Marothia said it would cost around Rs 825 crore to lay nearly 154 km of fresh tracks between Bimlagarh and Talcher. Spadework is underway over 25 km from Talcher, he added.

Visibly disappointed, Rourkela unit BJD president AC Mohanty said, so far Rs 80 crore has been allocated for the project since 2004-05 and that too in instalments varying from Rs 1 to 30 crore. Under the prevailing circumstances, they were unsure about the fate of the project, he added.

Former president of Rourkela Chamber of Commerce and Industry (RCCI) Subrata Patnaik said the new rail corridor, which would be the shortest link between Paradip port and mineral-rich districts, would boost industrial growth. The four-decade-old project covers around 325 km from Bhubaneswar to Rourkela via Sundargarh, Deogarh, Dhenkanal and Angul districts.

The CPM organised a token demonstration at the Rourkela station on Thursday protesting the indifferent attitude of the Railway Ministry.

The budget includes introduction of four weekly trains, Bilaspur-Patna, Asansol-Chennai, Shalimar-Bhuj and Malda Town-Surat express trains along with Secunderabad-Dharbhanga Express via Rourkela.

The Jharsuguda-Bhubaneswar Rajya Rani Express has been extended to Rourkela.