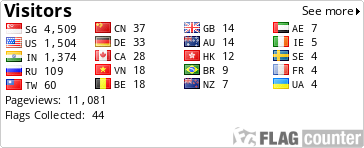 Daily Pioneer reports
The dilapidated Kalunga Railway Siding is in an utterly poor condition since long without repair. The basic facilities are also not made available at the spot.
The railway siding needs immediate repair. But it is matter of concern that instead of taking repair and renovation work so as to make it workable and safe, the South Eastern Railways has been charging heavy fee on the customers. Moreover, in the rainy season, the siding area has been coved in sticky mud of around 2-3 feet high, thereby making it difficult for the trucks, cranes and other vehicles to move around the platform for unloading. Further, due to lack of proper drainage system, big puddles of water have been formed making the siding vulnerable to accident during unloading.

Although the capacity of the siding is only of a rake of maximum 45 wagons, at least 30-40 wagons of HR Coils have occupied the entire portion just beside the railway track for a year. Due to this, an accident had occurred in August 2011. Placing rake at the siding is a major violation of the railway safety rules.

Sometimes, the heavy bundle of HR coils falls on the railway track and damages the track massively. Further, about 5-6 trees are obstructing the unloading activities in the area.

As per sources, the wagon unloading operation time is up to 10 pm. During the night, the siding is engulfed in darkness all around as there are only two light towers on both the sides which are also not working for last 2-3 months. There are chances of theft in the area too.

Further, lack of drinking water, drainage, completely broken public toilets, besides rise in anti-social activities and no RPF and GRP protection have rendered the siding almost unworkable.