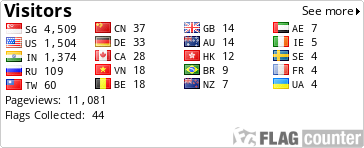 New Indian Express reports
BHUBANESWAR: The country's biggest blast furnace would be made operational at the Rourkela Steel Plant (RSP) by end-July, SAIL Chairman Chandra Sekhar Verma said here on Saturday.

Verma met Chief Minister Naveen Patnaik here and told him that RSP's massive expansion and modernisation work will be completed much before the schedule. The SAIL has taken up the expansion and modernisation work in the RSP with an investment of 12,000 crore, he said.

The capacity of the RSP would be increased from 2.5 million tonne per annum (mtpa) to 4.5 mtpa and subsequently to 5 mtpa, Verma said.

The country's biggest blast furnace having 4,060-metre cube would be operational at the RSP in June-July, he added.

Lauding the State Government for its active cooperation, Verma said SAIL's iron ore mine at Bolani in Sundargarh district would continue operation. "Bolani mine is the lifeline of the RSP. It will continue without any doubt," he said.

The Bolani iron ore mine's Forest clearance lapsed recently and, therefore, the mine faced closure. However, Verma said the State Government had already taken up the matter with the Centre for extension of Forest clearance.

Stating that the matter has been delayed due to holidays, Verma hoped that it would be sorted out very soon.

He said public sector undertakings (PSUs) should get priority in the matter of raw material as they have social obligations besides commercial objectives.

Verma was also optimistic about SAIL's proposed joint venture with the South Korean steel behemoth Posco for setting up a steel plant at Bokaro.

"You will get good news about SAIL's joint venture with Posco very soon," Verma said to a question on the fate of the proposed 3 mtpa steel plant. Stating that consensus has been reached with Posco on different issues, Verma said negotiations with the firm have been "very positive".