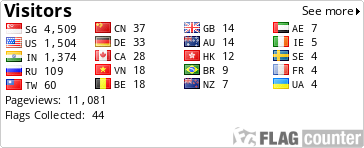 Daily Pioneer reports
Rourkela is generally known as the industrial centre of Odisha. But towards the close of the last century and also in the beginning of the current century, the steel city had earned the reputation of being a premier education centre not only in the State but also outside.

In those days, students particularly from western Odisha and nearby areas of Jharkhand and Chhattisgarh used to flock Rourkela in good numbers not only to pursue higher education but also to be enrolled in coaching institutes for various entrances exams.

There was a time when Rourkela was house to as many as seven management institutes offering MBA and PGDM programmes in addition to one pharmacy institute offering BPharma and MPharma, three engineering colleges, including the prestigious NIT, one training college, one law college, one homoeopathic college and several diploma engineering institutes.

The scenario in Rourkela pertaining to higher education has however been changing for the worse of late. Out of the seven management institutes functioning at one time, only two are functioning at present although introduction of MBA/PGDM in NIT has been an addition since last year.

Most of the institutes came up in the private sector mostly in the eighties and nineties in the last century. It is interesting to observe in this context that the decline started mostly due to management problems. Asian Workers Development Institute initiated by late Socialist leader and Parliamentarian Surendra Nath Dwivedi which had occupied a very high position among the then management institutes by offering courses such as Post Graduate Diploma in Labour Law and Personnel Management and Industrial Relations and Personnel Management could not attract students after Dwivedi's death and the courses were closed. Although the institute is running at present by introducing other courses, it has already lost its pre-eminent position as a management institute.

Similar fate happened to Rourkela Institute of Management Studies (RIMS) and Indian Institute of Production Management this year. RIMS catapulted itself to the position of a top management institute not only in the State but also in Eastern India. But it could not recover from the loss due to the sudden demise of its founder Surya Patanaik. The present position of the institute can be assessed from the fact that this year nearly 40 students have taken admission in the MBA as against sanctioned capacity of 180. When the institute was in its prime position, all the seats would be filled up in matter of days.

The same fate has befallen the Indian Institute of Production Management which galloped into the top position among management institutes of the State from the inception itself during the early years of current century. The rise of IIPM was so phenomenal that during initial years its students used to occupy more than half of the top positions in rankings in the MBA stream. However, the IIPM which rode on the strength of academic excellence and all round abilities of Professor GC Mohapatra, who headed the department of MBA, quickly lost its steam with his exit in 2010.

The downfall of the IIPM was so sharp that whereas previously all its 60 seats would be filled up on the starting day of the admission process, even fifty per cent seats have not been filled this year. Institute of Chartered Financial Analyst of India (ICFAI) which runs a number of management institutes all over the country was also running a regular national college offering PGDM course and another under the distance education scheme a few years back with good number of students. It has also closed down as of now. Purusottam Institute of Engineering and Technology (PIET), a twelve years' old educational institution offering BTech courses and Rourkela Institute of Technology (RIT) offering diploma engineering course had introduced MBA as an additional course in the year 2008 and all the seats were filled up in the same year.

The subsequent downturn has been so severe that they have stopped admitting students in to the MBA course from this year. The same fate has fallen to the Dr Ambedkar Memorial Institute of Technology and Science which was running MBA and MCA course in addition to BBA and BCA course a couple years back. The only addition has been the introduction of MBA course in the prestigious National Institute of Technology since last year but there also more than fifty per cent of seats have fallen vacant this year.

The Rourkela Law College is also heading towards a disaster due to lack of students. Kanak Manjari Institute of Pharmaceutical Studies which once enjoyed position as a top pharmacy institute throughout eastern India has also been on the downhill since last several years.

While many of these institutes have lost their name and fame due to management problems, many others have suffered decline for neglecting academic standards leading to decline in academic performance. Another reason is that students have become choosy and are not interested in wasting their time and money in institutes lacking in infrastructure facility and lack of suitable, qualified and experienced teaching staff.

One noted academician of the city Narayan Prasad Dash says besides poor academic standards and management problems in various institutions, the lack of air connectivity is a reason for decline of higher education in the city. Without air connection to the city, neither the renowned academicians nor the leading corporate houses are evincing any interest to come here for teaching and campus recruitment.

That is why the students and parents are keeping away themselves from city based institutions. Even the NIT is also suffering. So there should be a political will to have air connectivity to the city soon, says Priyanka Das, a student who is pursuing her management studies in Bhubaneswar.

Besides, the proliferation in the number of educational institutions has led to consolidation in the respective sphere in which lesser players are being squeezed out in favour of stronger players. All this has created a situation in which students and guardians have become losers in the long run. As a consequence, students are being almost forced in the absence of any alternative to get admitted to institutes outside Rourkela with the consequent financial burden on the guardians. Many deserving students are also opting out of higher education as their parents are not in a position to afford the cost outside Rourkela.

All these prove that the heyday enjoyed by Rourkela as an educational hub especially in the field of higher education is over at least for now.