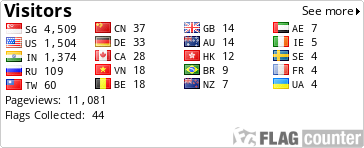 A report from TOI
MUMBAI: Former chairman of FIH Umpiring Committee, Dutchman Peter von Reth has been appointed as sports technical manager of the World Series Hockey league, which gets underway on December 17.

A highly respected official, Peter has been an international umpire for almost 20 years and officiated in 192 international matches, including three Olympics Games (Barcelona 1992, Atlanta 1996 and Sydney 2000) and two World Cups (Lahore 1990, Utrecht 1998).

He has also been an International Hockey Federation Umpire Manager and was in charge at the Athens 2004 and Beijing 2008 Olympic Games as well as the 2002 World Cup in Kuala Lumpur.

Peter has served as the chairman of the FIH Umpiring Committee from January 2002 to February 2009 besides doing duty as an integral member of the FIH Rules Committee.

In his new role, Peter will be responsible to appoint the technical panel required for the League, advice and assist in the conduct of all match officials in accordance with the rules and regulations of WSH along with the technical director of WSH; advice, assist and plan the video umpire requirements at each venue in addition to several other functions.

"It gives me immense pleasure to be associated with this league where a galaxy of stars will be exhibiting their skills and vying for the ultimate honour," said Peter.

"The league has much to offer to both players and fans and I am certain it's going to be a humongous success," he added.

The WSH, scheduled to conclude on January 22 next year, will feature 61 matches in which 176 players -- Indian and international -- will be seen in action.

The inaugural edition of the multi-city franchise based league will comprise eight teams -- Mumbai, Delhi, Chennai, Hyderabad, Bangalore, Chandigarh, Pune, Bhopal, Punjab, Ranchi and Rourkela.